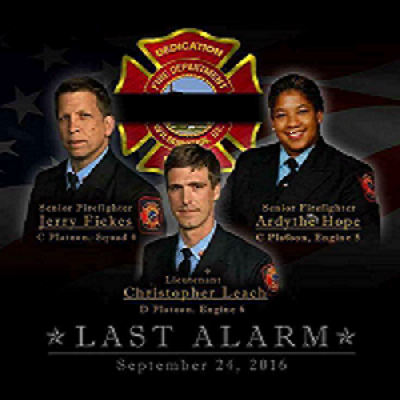 Captain Chris Leach, Lieutenant Jerry Fickes & Senior Firefighter Ardythe Hope
Sisters & Brothers of Local 3911,
Delaware is indeed a "Small Wonder" ... a diamond that dots the Atlantic coastline. Being small has its inherent advantages, and disadvantages.
Not one of us is immune to the devastation that befell our extended family in WFD Local 1590 the morning of Saturday September 24, 2016. Rest assured that our Local will stand strong to cradle and upraise our own. That is simply what we do. It's inherent, it's reflexive.
President Bruce Schweiger & Chief Anthony Goode have offered up the following "GoFundMe" account for those driven to contribute to the loved ones of our fallen brethren. This is an opportunity to stabilize a now uncertain future for the children of true heroes. Please consider contributing.
https://www.gofundme.com/iaff1590
Bill Wagner President, NCCo Local 3911